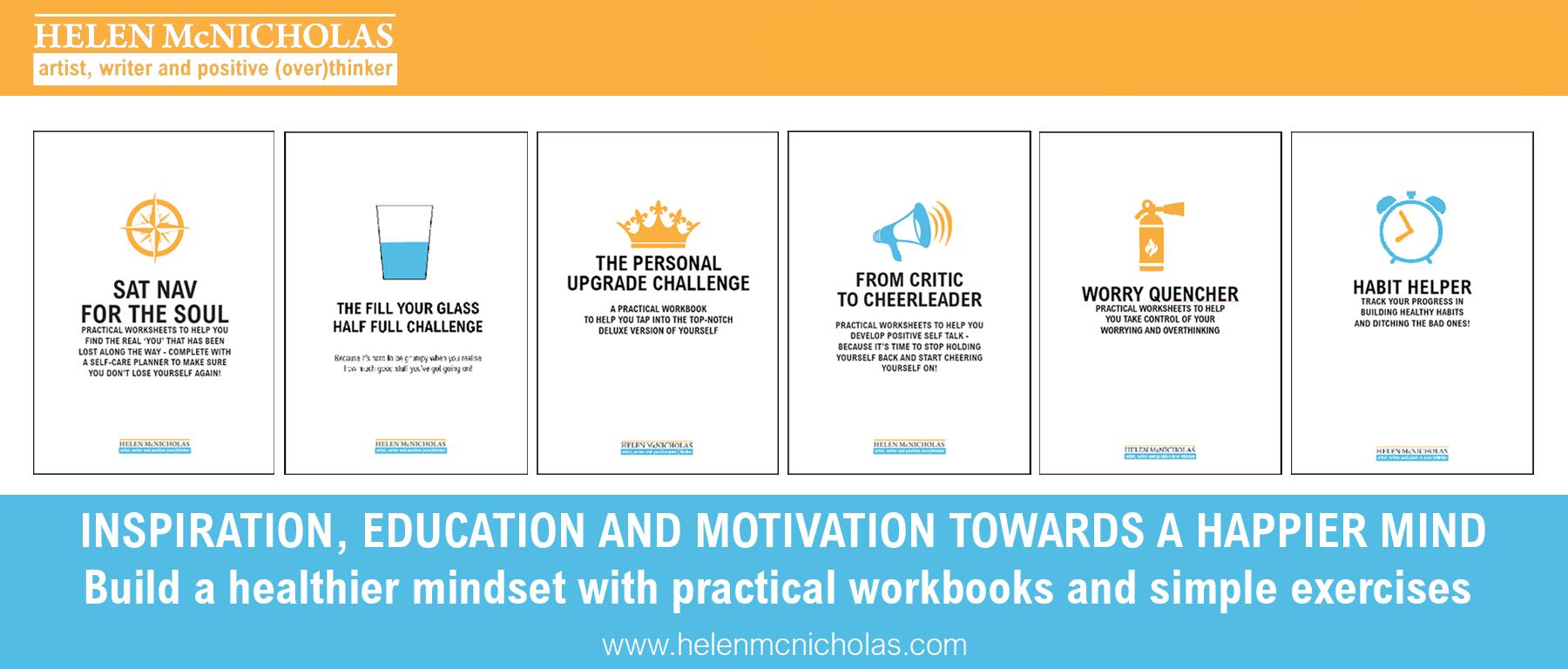 I am so excited to bring you a series of inspiring workbooks to help you overcome your overthinking, worry and anxiety and to guide you through exercises that will help you build your confidence, happiness and self esteem.
I have poured my heart and soul into these because I am passionate about educating and motivating others to put into practice some of the techniques I have learnt to transform my own mindset and thinking habits. The exercises in these workbooks are ones I have formulated over decades of understanding my own overthinking tendencies and represent years of studying the impact of mindset and attitude.
The exercises in them are simple and easy to follow yet powerful enough to have a long lasting positive impact on your life and your happiness. So, what are you waiting for...?
Below is an overview of each of the workbooks available. They are currently for sale as digitable downloads here, via Etsy. (This is because there are some boringly complicated tax laws that state that all digital downloadable products in the EU have to include VAT, so you will find the VAT for whichever country you are downloading from included in the price that is displayed for you.)