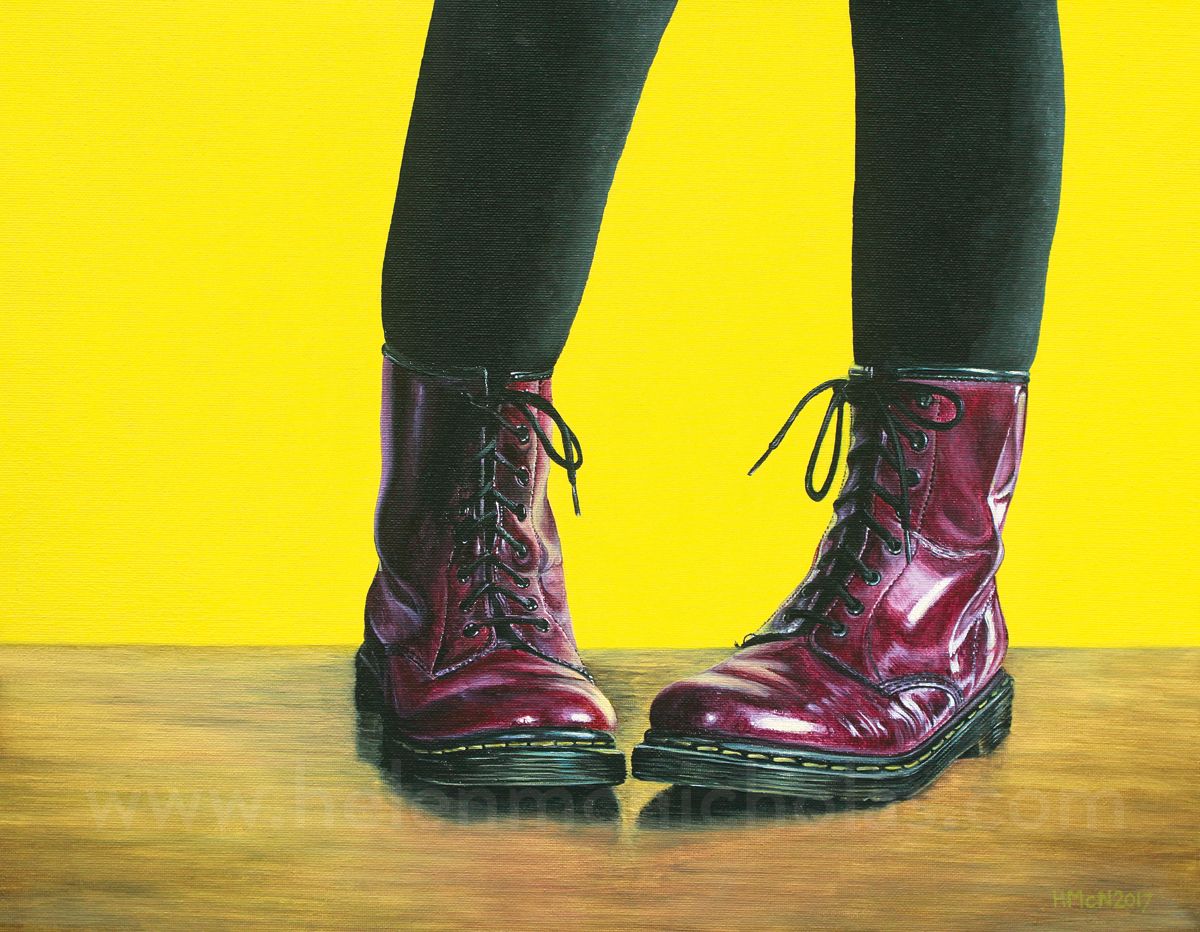 TODAY, I WILL BE WEARING PURPLE BOOTS
Acrylic on Canvas Board, 36cm x 46cm
This painting is a good example of one of the themes I revisit often in my work - finding joy in the little things.
We can all make the choice to find joy in the ordinary and the everyday, and something as simple as wearing purple shoes, a yellow coat or a nice bright scarf can be a really easy but very effective way of doing it. I love wearing colour. Even as a rather introverted character (who certainly hasn't got a figure that deserves attention - due to my love of not only joy but also wine and cake!) most of my wardrobe features bright colours and funky prints and I rarely leave the house without a splash of colour.
Colour really does brighten up the world around us and can have a massive impact on mood, so I encourage you all to choose that orange dress, pick the lime green tie or even just wear some bright socks to the office. I mean, it's really hard to be grumpy all day when you're wearing shiny purple boots...