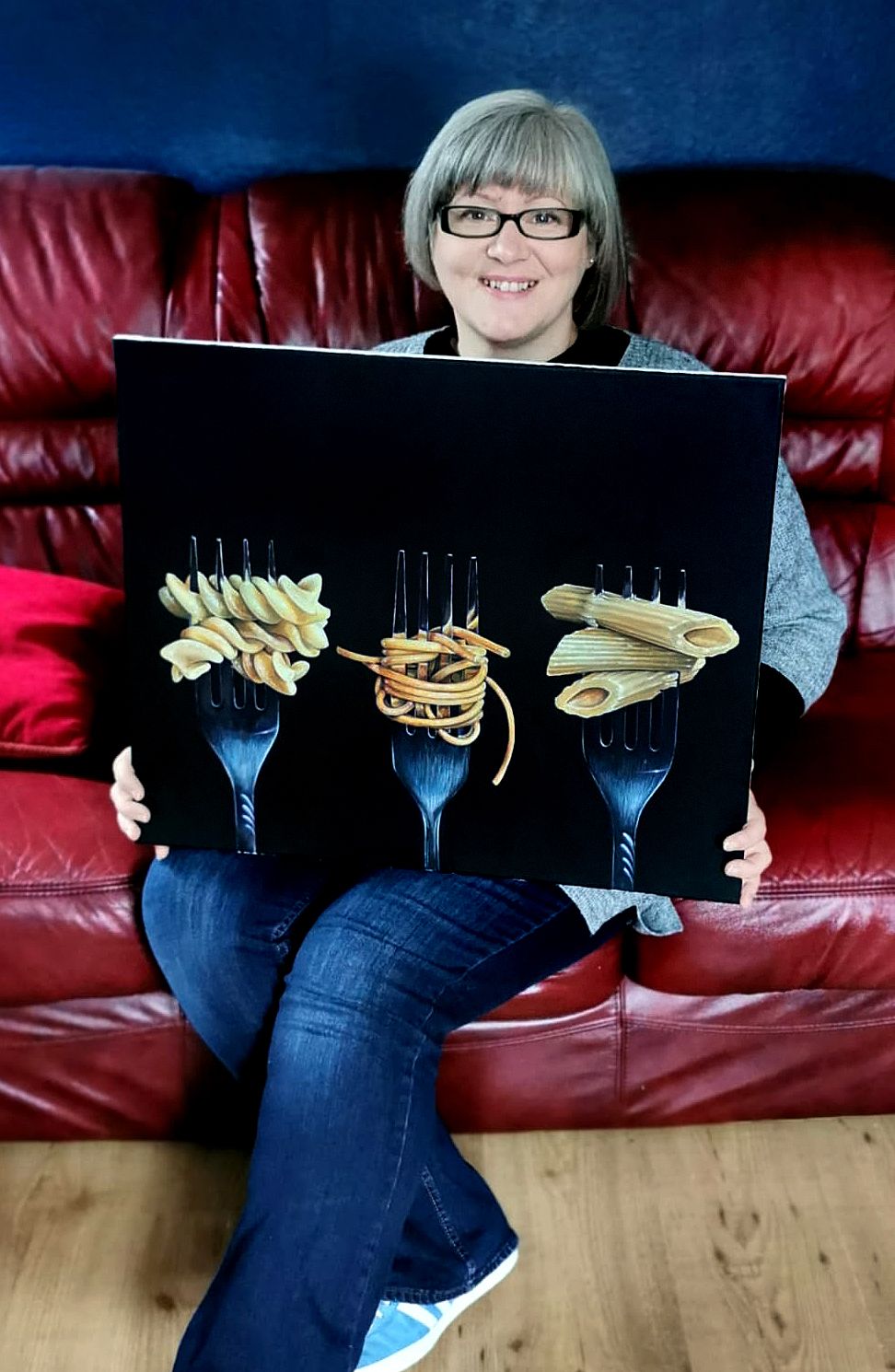 Hi I'm Helen. An artist (and foodie!) from Cheshire with 1 husband, 2 kids, a penchant for cake and grey hair, which I had long before it was trendy.
It would be fair to say that for quite a while now I have been a bit like a ping pong ball in a washing machine. I have bounced around from one thing to another, trying to do all the things and please all the people.
It just took a global pandemic to make me stop, reset and see a clearer way forward.
During my artistic career, I have enjoyed my painting most when I have painted food and drink but I convinced myself that this wasn't a meaningful enough message to share with my work. I wanted to inspire, challenge and motivate people and felt that pictures of cheese and wine just wouldn't cut it.
But recent 'life in lockdown' has shown that food really is important! It can be a good representation of life, of society and so many other interesting things (I mean, we're all kind of obsessed with food at the moment!). For example, people went mad and panic bought pasta like their life depended on it and this inspired me to paint 'Wash Your Hands, Stay At Home, Buy Pasta' – a painting of pasta deliciousness that is also a representation of how some people behave in difficult times. Yes, it is a painting of food, but it also a debate about society, about greed and about an 'I'm alright Jack' mentality.
And this painting showed me the way. Showed me that food and drink can still be my subject of choice and can still allow me to share some important messages along the way.
So, the way forward is simple. I can't wait to start creating lots of new paintings of food and drink. My medium is acrylic paint, my style realistic and my mission is to share bold and beautiful images that look good enough to eat - but which are also food for thought.
Anyway, what's for tea?