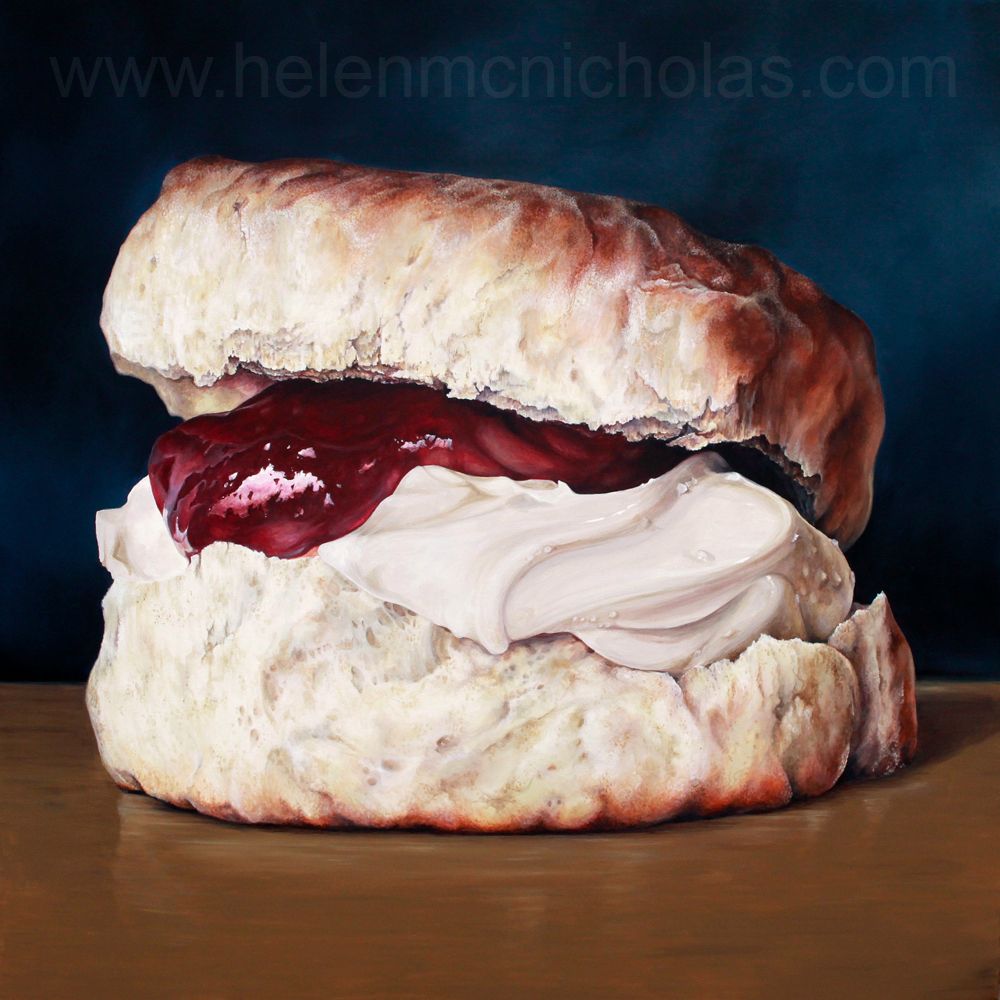 DEVON
Acrylic on Canvas, 100cm x 100cm
This piece is only the second time I have done a painting of this scale (the first being The Cabbage) but I am certain it won't be the last. It has been a plan of mine for a while to start doing more work on a larger scale and I have absolutely loved battling with a giant scone!
I can honestly say that this has been my most challenging painting so far, not only because of the scale but also because of the variety of textures I had to get right to make the piece convincing. But I am now extremely proud of it and do feel a real sense of achievement every time I see it.
This painting is another example of my love of 'ordinary joy' - I feel excited by the highlight on the jam that makes it look juicy and delicious or the swirl in the clotted cream that describes how lovely and thick it is. It also serves as a reminder to me of the 3 years I spent living in Devon when I was at University - I still have a real fondness for a cream tea, and I still always do it the Cornish way...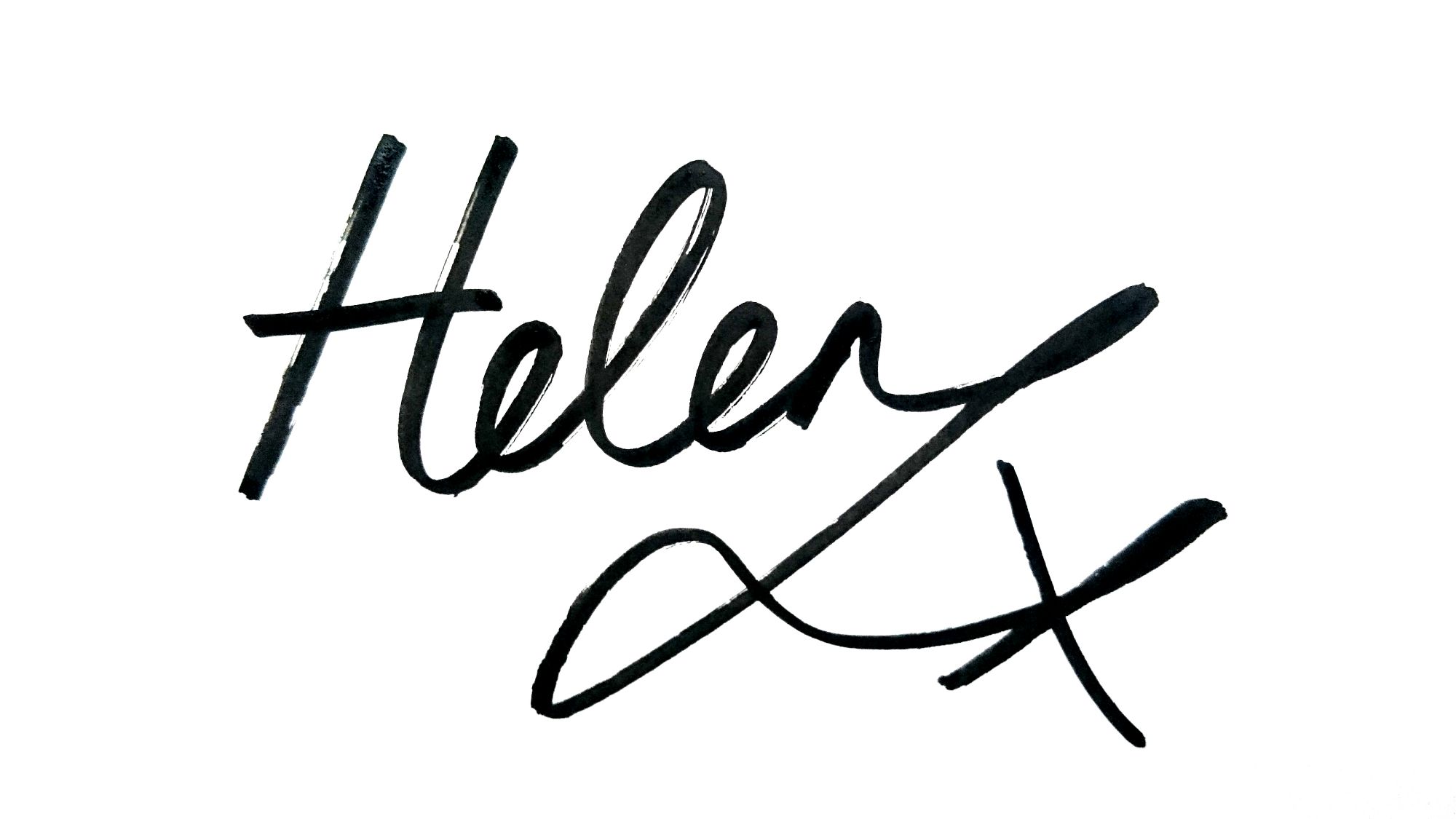 The original painting of 'Devon' is big, bold and would make a massive statement in any home or establishment. It is available to purchase direct from the studio for £1995 (plus any delivery costs).
Please contact us directly if you are interested in purchasing this painting.
Prints of 'Devon' are also available here from our online shop.